Sadie's Beach Chair Stomach Sitting
Posted on December 17, 2022 / 3447
There is no reason whatsoever that Sadie's sexy ass should be on the hot sand when instead, she can sit on top of someone. She is enjoying a beautiful beach day and sits her sexy ass on top of Del's stomach. Sadie soaks up the sun, catching up on phone calls and lavishing her smooth skin with lotion which is all made even more pleasurable with her curvy ass bearing down full weight on Del's stomach. Sadie is very fit and not light. She relishes the sensation and pressure she is imposing on Del's belly.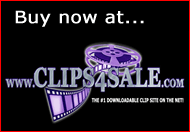 Running Time: 15 minutes
640×480 WMV – 400MB
$15.99 USD
Mwpwebmaster
Reviews
There are no reviews yet, why not be the first?