Bat Girl Humiliates Wicked Kate – Superheroine Catfight
Posted on June 5, 2018 / 1559
On a warm and windy fall afternoon, Bat Girl thoroughly defeats Wicked Kate. She is a super sexy and curvaceous femme fatal, but she is no match for Bat Girl. The powerful Bat Girl takes her to the ground and sits full weight on her stomach, then pins her arms with her knees. Kate cannot dislodge the crime fighter and therefore has no choice but to endure the pressure of the much bigger Bat Girl sitting deliciously on her belly. As the fall winds blow and leaves violently swirl all around the two combatants, the defeated Kate can only dream about getting even while Bat Girl completely relishes the pressure she is subjecting as she sits astride her nemesis.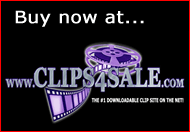 Runnning Time: 10 minutes
1280×760 mp4
Mwpwebmaster
Reviews
There are no reviews yet, why not be the first?