Posted on April 2, 2022 / 3028
Sheri never much liked Mia, but this time she should have just kept her mouth shut. With her black bikini hugging her delicious curves and skin soaking up the hot sun, Sheri is enjoying the beach. Mia's brim blows off landing on Sheri. Of course Sheri had to shout about it, as Mia looms over her. Sheri did not stop mouthing off, so Mia jumps on top of her and sits her sexy ass on Sheri's stomach.
Before she can react, Mia gets Sheri's arms under knees immobilizing her. Mia is in quite a dominant position as Sheri struggles, but cannot dislodge the lady sitting on her. At first Sheri tries to laugh it off, but Mia's weight bearing down on her belly becomes rather uncomfortable. Mia continues starring down at the defeated Sheri as she sits on her. Sheri has no choice but to pinned on the public beach with onlookers watching her get sat on.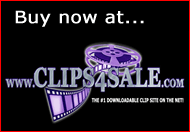 Run Time: 7 minutes
Format: HD MP4
Mwpwebmaster
Reviews
There are no reviews yet, why not be the first?