Photoshoot Gone Bad Stomach Sitting
Posted on February 19, 2022 / 2276
Sexy MILFs Coralyn and Gigi show up for a photo shoot and they never much liked each other. While waiting for the photog to arrive, words are exchanged and its not long before they are in each other's faces. Gigi quickly gets the upper hand puts Coralyn flat on her back. Before she knows what is happening, Gigi sits her sexy ass on top of Coralyn's stomach and pins her arms with her knees. Beautiful Coralyn struggles and bucks but can dislodge the sexy Gigi who is sitting heavily on her belly. Coralyn shouts at her nemesis sitting on top of her. That only inspires Gigi to provide punishment by playing with Coralyn's big tits. Coralyn tells Gigi that she gives up, but Gigi is enjoying herself too much to get up. Coralyn has no choice but to endure her predicament with Gigi sitting on her stomach.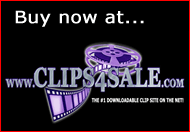 Running Time: 10 minutes
1920×1080 mp4
Mwpwebmaster
Reviews
There are no reviews yet, why not be the first?