Posted on June 24, 2023 / 2250
Alexandria learned by just how much she is outclassed by the bigger and stronger Catherine. Alex is taken right down and finds herself flat on her back with Catherine on top. She bridges and twists but Catherine locks her legs around her body. Alex tries to keep her arms free, but Catherine seizes them and pins her shoulders under her knees. Catherine sits her ass square onto Alexandria's belly with all of her weight. She struggles and tries to twist out but her efforts are futile with the bigger, stronger and heavier lady sitting on her stomach. Catherine is completely enjoying subjecting Alex to a humiliating pin. She taunts her, bounces on her belly and laughs at the defeated lady beneath her, and decides to keep her there for a long time.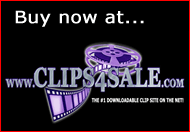 Format: HD MP4
Running time: 12 minutes
Mwpwebmaster
Reviews
There are no reviews yet, why not be the first?