Don't Copy Me Stomach Sitting
Posted on September 11, 2019 / 7188
Cassandra takes her individuality quite seriously. She is livid that Kayden showed up on the beach wearing a matching turquoise and black bikini. Sexy long legged Cassandra and beautiful Kayden both look ravishing in the matching ensembles, but Kayden did not quite grasp Cassandra's frustration and argues back with her. Cassandra twists Kayden onto her back and sits her shapely ass right onto Kayden's stomach. Kayden twists and bucks, it's to no avail as Cassandra pins her arms with her knees keeping her trapped. Cassandra adjusts herself to a more comfortable position on top of Kayden's belly, allowing her weight to sink further and further. Kayden has no choice but to endure being immobilized by Cassandra as she sits on her in complete control.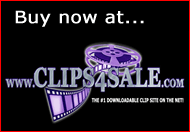 Running time: 12mins
Format: 1080p HD, MP4
Mwpwebmaster
Reviews
There are no reviews yet, why not be the first?