You're Screwing Up My Sun Tan!
Posted on July 16, 2021 / 1375
Gigi is laying out trying to catch some sun before her interview, but Coralyn has other ideas. She rushes Gigi and gets on top of her, pinning her flat to the ground. Gigi yells at her to get off, but Coralyn sits her sexy ass right onto Gigi's stomach. Coralyn never much liked her anyway and doesn't want to see her in her town. Gigi is infuriated at Coralyn who is really crushing her stomach. She complains that Coralyn is wrecking her tan with her ass leaving a spot on her belly. But Gigi is in no place to control things as she is firmly and helplessly pinned beneath her nemesis. Coralyn is thoroughly enjoying flattening Gigi and delights in sitting on her.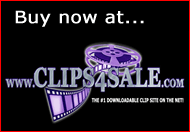 Running Time: 11 minutes
1920×1080 mp4
Mwpwebmaster
Reviews
There are no reviews yet, why not be the first?