If You Are So Strong, Why Am I Sitting on Your Stomach?
Posted on June 19, 2020 / 10299
Jayden tries to pin Cassandra thinking she is stronger, but Jayden finds out she has made real mistake. They go back and forth at first but Cassandra quickly gets the upper hand. She puts Jayden on her back and pins her flat. Jayden struggles and bucks but it is no use. Cassandra sits her sexy bikini clad ass heavily on top of Jayden's stomach and traps her arms in a tight schoolgirl pin. Jayden cannot believe she is immobilized under Cassandra's weight. She writhes but to no avail. Her nemesis taunts her and refuses to let her up. Jayden has no choice but to be humiliated on the beach for all the public to see, pinned hopelessly as Cassandra's delicious weight sinks further and further into her belly.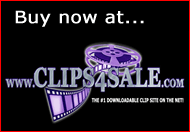 Running time: 10mins
Format: HD Mp4
Mwpwebmaster
Reviews
There are no reviews yet, why not be the first?