Posted on June 6, 2018 / 5630
Incredibly cute Amanda has a strong sense of fasion, but doesn't always know when to just keep it to herself. Kitty wore her favorite blue shorts to the beach and Amanda decides to insult her fashion style. Bad mistake. Amanda finds herself flat on her back with the bigger Kitty sitting on her stomach. Kitty is 30 pounds heavier and Amanda can do nothing as Kitty's ass sinks further into her belly. Kitty is completely enjoying her mastery over Amanda who shouts at the heavier girl who is sitting on her stomach. But she is totally powerless and in quite a predicament as beach goers watch her being flattened. Amanda is stuck there as long as Kitty decides to sit on her belly.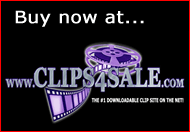 Runnning Time: 15 minutes
1080P HD mp4
Mwpwebmaster
Reviews
There are no reviews yet, why not be the first?