Posted on November 14, 2019 /
5305
Listing verified by admin as genuine
This comes from a custom request.
Can you do a girl vs girl high and tight and heavy schoolgirl pin. Can you do it on beach. Also have the girl on top make her beg to get up (saying her name, saying she owns here, admitting she is her chair. I want her to be like I cant breath and when the girl gets up at the end you can see her butt mark where she was setting heavy on her.
Kitty is very much into dominating hapless opponents and relishes trapping people in tight pindowns. She enjoys her weight bearing down on top of someone and their hapless struggles as well. She couldn't wait to dominate Cherise and did that here with eager abandon. The futile struggles of Cherise as she was hopeless pinned below Kitty are quite a testament to that reality in the making of this video.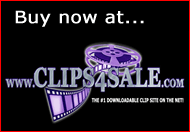 Run Time: 23 minutes
Format: 1080p HD MP4
Mwpwebmaster
Reviews
There are no reviews yet, why not be the first?