Say My Name Catfight Schoolgirl Pin
Posted on September 12, 2019 / 3382
Cassandra agrees to wrestle with Kayden. Cassandra is taller and has strong legs. However, Kayden is an expert when it comes to trapping an opponent in a schoolgirl pin. She gets Cassandra on her back and promptly sits on her chest. Cassandra writhes and bucks, but Kayden rides her tits through the struggles. With Kayden's knees holding her arms, thighs enveloping her face and weight bearing down on her chest, there is no escape. Kayden relishes every moment spent holding Cassandra is this very tight schoolgirl pin.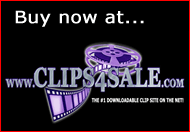 Running time: 11 mins
Format: 1080p HD MP4
Mwpwebmaster
Reviews
There are no reviews yet, why not be the first?