Your Belly is My Place to Sit
Posted on October 4, 2019 / 4048
Cerise is enjoying a secluded spot on the beach where she can tan topless and in peace. Kitty however has no respect at all for that and tells her to leave. But Kitty totally underestimated Cerise and she quickly finds herself flat on her back with the topless girl on top of her. Cerise gets control of Kitty's arms, pins them with her knees and sits her cute ass right on top of Kitty's stomach.
Kitty is completely humiliated with Cerise sitting on her belly. But she is hopelessly flattened underneath Cerise as her ass sinks further into her stomach. Cerise has her place to sit, and its on top of the very defenseless and aggravated Kitty.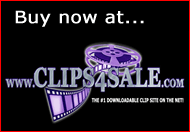 Running time: 10:30 minutes
Format: HD MP4
Mwpwebmaster
Reviews
There are no reviews yet, why not be the first?