Family Values Schoolgirl Pin
Posted on March 22, 2020 / 7599
Cassandra messed with Kayden's little brother and is made to pay for it. The two ladies are alone on the beach looking extra fine in their bikinis. Kayden twists tall Cassandra onto her back then sits her delicious bikini clad ass on top of her Cassandra's stomach. Kayden gets control of her arms and then slides up onto Cassandra's chest and wraps her shapely legs around her face in a tight schoolgirl pin. Cassandra writhes and bucks but has no chance with Kayden lodged firmly on top of her. Kayden loves the sensation of riding Cassandra's tits and the complete humiliation of she is imposing.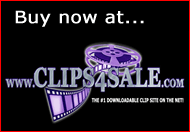 Running Time: 12 mintues
Format: HD MP4
Mwpwebmaster
Reviews
There are no reviews yet, why not be the first?