You Treat Me Like I am Nothing Stomach Sitting
Posted on October 25, 2019 / 6099
Kayden should know better than to confront Cassandra when there are no people around to help. She tells Cassandra that she went out with her boyfriend. Cassandra twists Kayden to the ground and sits her sexy ass onto Kayden's stomach and pins her shoulders with her knees. Kayden is in quite a predicament with Cassandra pinning her flat to the ground. Kayden is beautiful with a deliciously cute belly. But she is also completely immobilized by Cassandra's sexy ass seated fullweight on her stomach. Kayden writhes and twists as the weight of her nemesis begins to become rather uncomfortable. But Cassandra has no intention of getting up. Kayden insists that Cassandra treats her like she is nothing. Its really her own fault as she gets what is coming to her.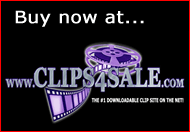 Runnning Time: 10 minutes
1080p mp4
Mwpwebmaster
Reviews
There are no reviews yet, why not be the first?